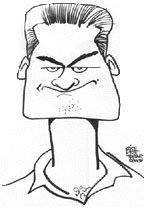 HUDOCK GARAGES ANSWERS
YOUR QUESTIONS
These are a few of the questions we have been asked by people
interested in building a garage. They know that adding to their
property is an investment that should increase the value and
enhance the beauty of the home.
Why do I need a garage?
What SIZE garages do you build?
What are some of your STANDARD FEATURES?
Is a CONCRETE FLOOR included with your garages?
What is a RAISED CONCRETE CURB?
Why do you SLOPE the FLOOR?
Do you offer any OPTIONS?
What is a PROTRUDING GABLE?
Do your garages meet BUILDING CODES?
Do you give a GUARANTEE?
Are your workers INSURED?
How much EXPERIENCE do you have in the GARAGE BUILDING BUSINESS?
Do you do OTHER TYPES of REMODELING?
Do you offer FINANCING?
Do you give ON-SITE ESTIMATES?
QUESTIONS SUBMITTED BY CUSTOMERS:


Q. Why do I need a garage?
A. 1) Protect your cars, boats, etc.
2) Extra storage space for your "stuff"
3) Enhance the value and appearance of your home
4) Use as a workshop or business office.

Q. What size garages do you build?
A.
We build almost
any size
garage you would want, from a
1-car garage
to
a 30' x 50' and larger. Contact us for a
free on site estimate.
Q. What are some of your standard features?
A.
Our
standard garage
includes:
...premium grade studs 16" on center
...pre-designed 2"x 4" roof trusses 24" on center
...12" overhang on both eaves and gables
...steel insulated overhead garage door and service door
...maintenance free vinyl window
...maintenance free vinyl siding including soffit and fascia
...25-year fiberglass roof shingles
...ridge vent
Q. Is a concrete floor included with your garages?
A.
Yes. All of our garages include a
concrete floor
with a
raised
concrete curb
.
Q. What is a raised concrete curb?
A.
A
concrete curb
goes around the perimeter of all our garages.It
keeps the
wolmanized bottom plate
off of the concrete floor for
protection from moisture and rodents.
Q. Why do you slope the floor?
A.
When snow and salt melt off your car, it can easily be swept out the door.
The combination of the
raised curb
and the
slope in the floor
allows
you to wash your garage floor without soaking the bottom plate and
avoid
premature rotting
.
Q. Do you offer any options?
A.
Yes. We will work with you to
custom design
your garage. Some of our
more popular
options
include:
...storage and gambrel trusses
...higher pitched roofs
...a protruding gable
Q. What is a protruding gable?
A.
The
protruding gable
is a
2ft.extension of the roof and gable
above the
overhead door. Inside the garage, this gives you an area two feet deep,
the full width of the garage for light storage. On the outside of the garage
it gives you a 2 foot projection above the overhead door. This is an excellent
place for floodlights and it gives you protection from the weather while
opening your door.
Q. Does my site have to be level in order for you to build my garage?
A.
No. Although our base prices are figured on
level ground
, we can
excavate
or
build-up
your site as determined by a
free on-site estimate
.
Build-up
or
excavation
would be an extra cost, depend-
ing on your specific location.
Q. Do your garages meet building codes?
A.
Yes. Our standard construction
meets
or
exceeds National Building Codes
.
Although we will help you in any way we can, it is the homeowners
responsibility to obtain a building permit.
Q. Do you give a guarantee?
A.
Yes. Hudock Garages gives a
full One
-
Year guarantee
against defect-
ive materials or workmanship. In addition, there is a
25 Year Manufac
-
turers Warranty
on the roofing shingles and a
Lifetime Warranty
on the vinyl siding.
Q. Are your workers insured?
A.
Yes. All contractors working on your garage, from excavators to concrete
crews, to carpenters are all
fully insured
.
Q. How much experience do you have in the Garage Building Business?
A.
Our owner has over
24 years experience
in the
Garage Building Business
.
Over
2000
garages were built during this time span!
Q. Do you do other types of remodeling?
A.
No. Garages are our
only business
! This allows us to concentrate on
building you a quality garage at an affordable price.
Q. Do you offer financing?
A.
Yes. We work with several different sources of
financing
to offer you
the best possible interest rate with
no money down!
Q. Do you give on-site estimates?
A.
Yes. We can give you a
free no-obligation
,
on
-
site estimate
,
day or evening.
CALL TODAY!
Customers' Questions and Answers:
Q. Where is Hudock Garages located?
A.
We are located in
Uniontown, Pennsylvania
and we build garages in
all of
Southwestern Pennsylvania
and
Northern West Virginia.

Q. Can you get a dormer window in the roof?
A. At this time, Hudock Garages does not build dormers onto their garages. Our
goal is to offer a very competitive price for the type of garages we do build,
and over the years, we feel we have accomplished this. Although we try to
accomodate the homeowner as much as possible, there are still areas that we
avoid in order to offer the best pricing. Dormers can always be added after
your garage is built.









Q. Do you build 2 story or garages with loft
(
for storage or other purpose such as
a den?)
I'
d like a 2 story, 2 car garage with loft high enough to walk around
.
A.
Yes, we build an attic truss garage as well as a barn style garage. Both have
ample head room to walk around. Send us your name and address on our
"Request an Estimate" page and we will send you literature and pricing. Or
if you prefer, send us your name and phone number and we will set up a
free on-site estimate.